For a bespoke storage solution, explore our collection of modular storage from Clei. Presenting a harmonious blend of sleek design and modernity, these storage units offer a sophisticated and sustainable solution tailored for the discerning contemporary homeowner. Made in Italy to suit your specifications, these modular systems are designed to enhance the organization of your interior whilst adding a touch of luxury to your space.
Our dedicated team of design experts will determine your unique space requirements to create a custom solution that will benefit you for many years to come. Explore our modular storage and let us guide you in choosing the perfect storage systems that elevate your home.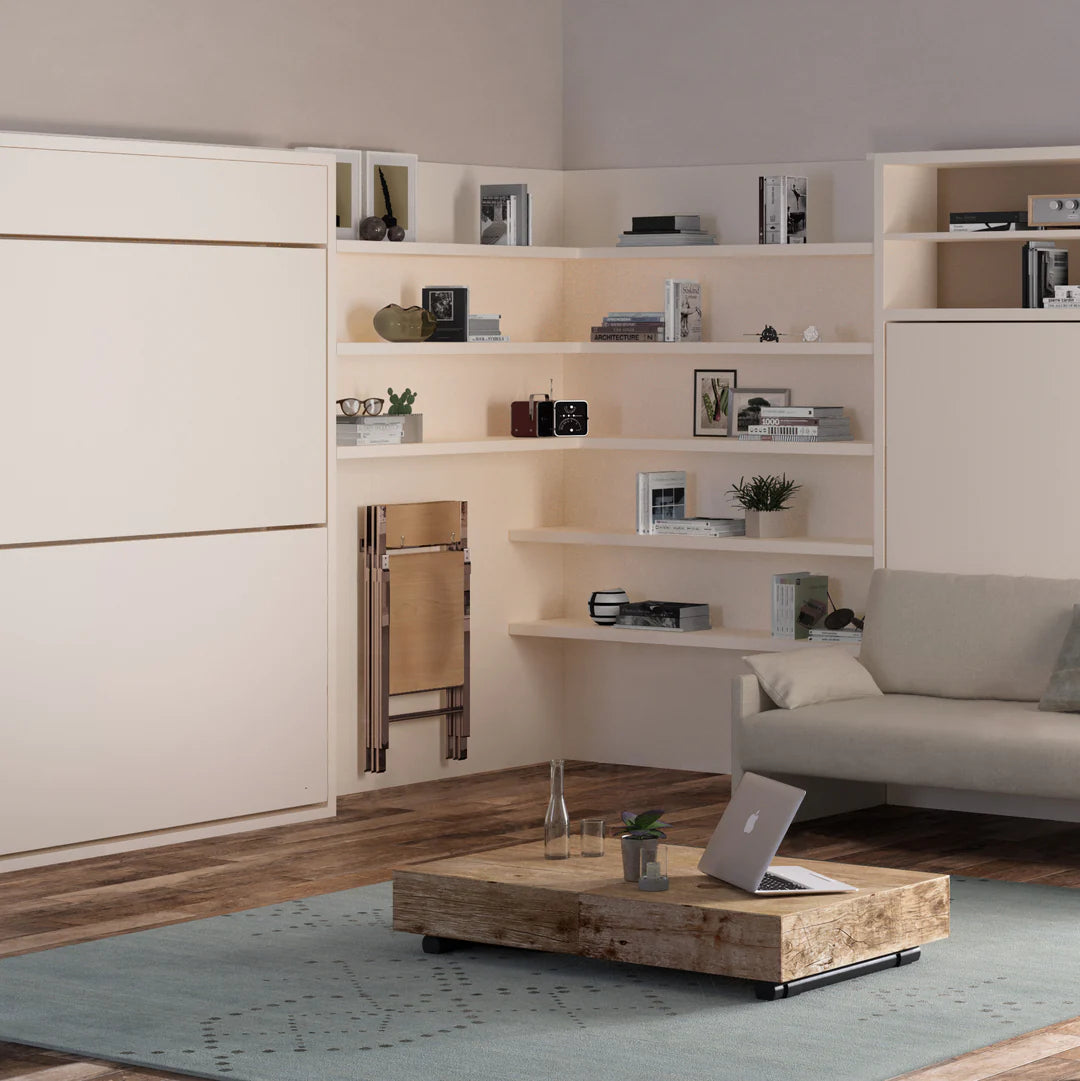 Wall-to-Wall Storage
All Clei modular storage systems are manufactured in Italy to blend seamlessly with our premium wall bed systems (also made by Clei). This allows you to create a truly unique setup which stylishly incorporates shelving, and cabinetry with your chosen wall bed configuration.
Each piece of Clei storage collection can be made to measure down to the millimetre, making endless configuration possibilities. Thanks to its modular design, individual pieces can also be added/removed to accommodate lifestyle changes and new storage needs.