Elevate your dining experience with the finest selection of dining chairs in Canada from Resource Furniture. Whether you're adding a touch of sophistication to a formal dining area or optimizing a living space for everyday use, each Italian-made seat effortlessly combines style, comfort, and versatility to perfectly suit your needs.
Our collection also includes coordinating barstools and chairs , allowing you to seamlessly carry your aesthetic from one room to the next, creating the perfect harmonious atmosphere to entertain and live in.

Step into our world of dining chairs and barstools today, and embark on an extraordinary journey.
Regular price

Sale price

$1.00

Unit price

per

Regular price

Sale price

$1.00

Unit price

per

Regular price

Sale price

$1.00

Unit price

per

Regular price

Sale price

$1.00

Unit price

per

Regular price

Sale price

$1.00

Unit price

per

Regular price

Sale price

$1.00

Unit price

per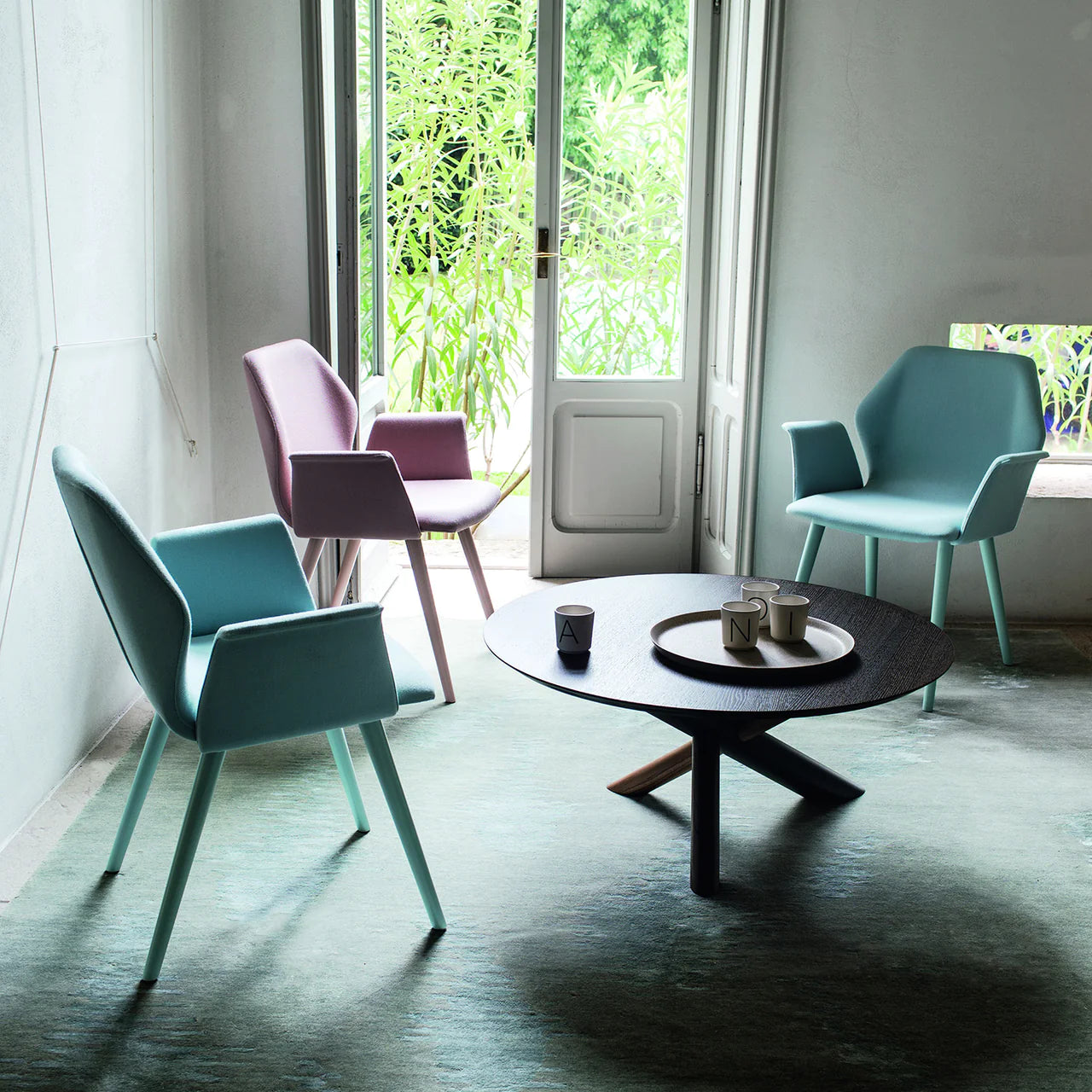 Types of Dining Chairs and Stools
Resource Furniture offers diverse options for dining room chairs and barstools.
Dining Chairs: Choose from various dining chair designs to elevate your space and complement your dining room table. We have made-to-order dining chairs with and without arms, helping you meet your desired comfort level, and vast selection of materials to choose from to suit your style.
Bartstools and Counter Seating: Stools can make a big difference in spaces with high tables or countertops. Add colourful stools to brighten up a kitchen or opt for a unique design to enhance the ambiance of your at-home bar. Custom made in Italy to suit your space.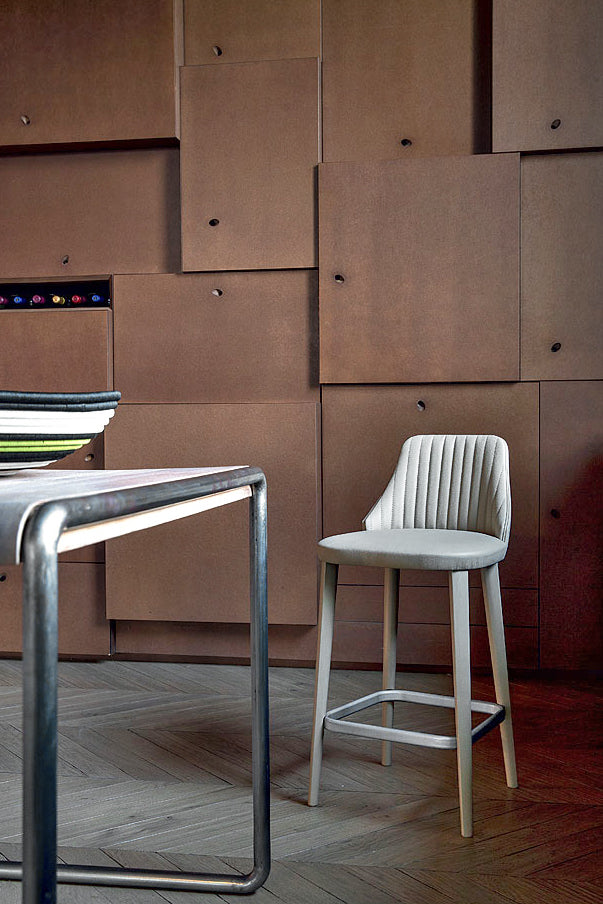 Choosing a Dining Chair or Barstool
We believe that dining chairs are an invitation to experience unforgettable moments. With this in mind there are a few key things to keep in mind when choosing a dining chair.
Size: Before making any decisions, measure both the room itself and the table the chairs will be paired with. A general rule of thumb is to leave 6" between each chair for elbow room and 36" clearance with surrounding walls to ensure the dining area doesn't feel cramped.
Height: Whether you're looking at a dining chair or a barstool, try to allow for 10" and 12"clearance between the seat and the table top to ensure enough leg room.
Style: Mixing styles can be daunting for some people, so choosing dining chairs that share a common element with your dining table will ensure they pair well. This can be colour, material, silhouette or time period.
Material: Will the dining chairs be used everyday, in a child and pet friendly setting? If so consider wood or metal options for easy cleaning. For a more formal setting, upholstered chairs will bring warmth and cosiness to your dining room.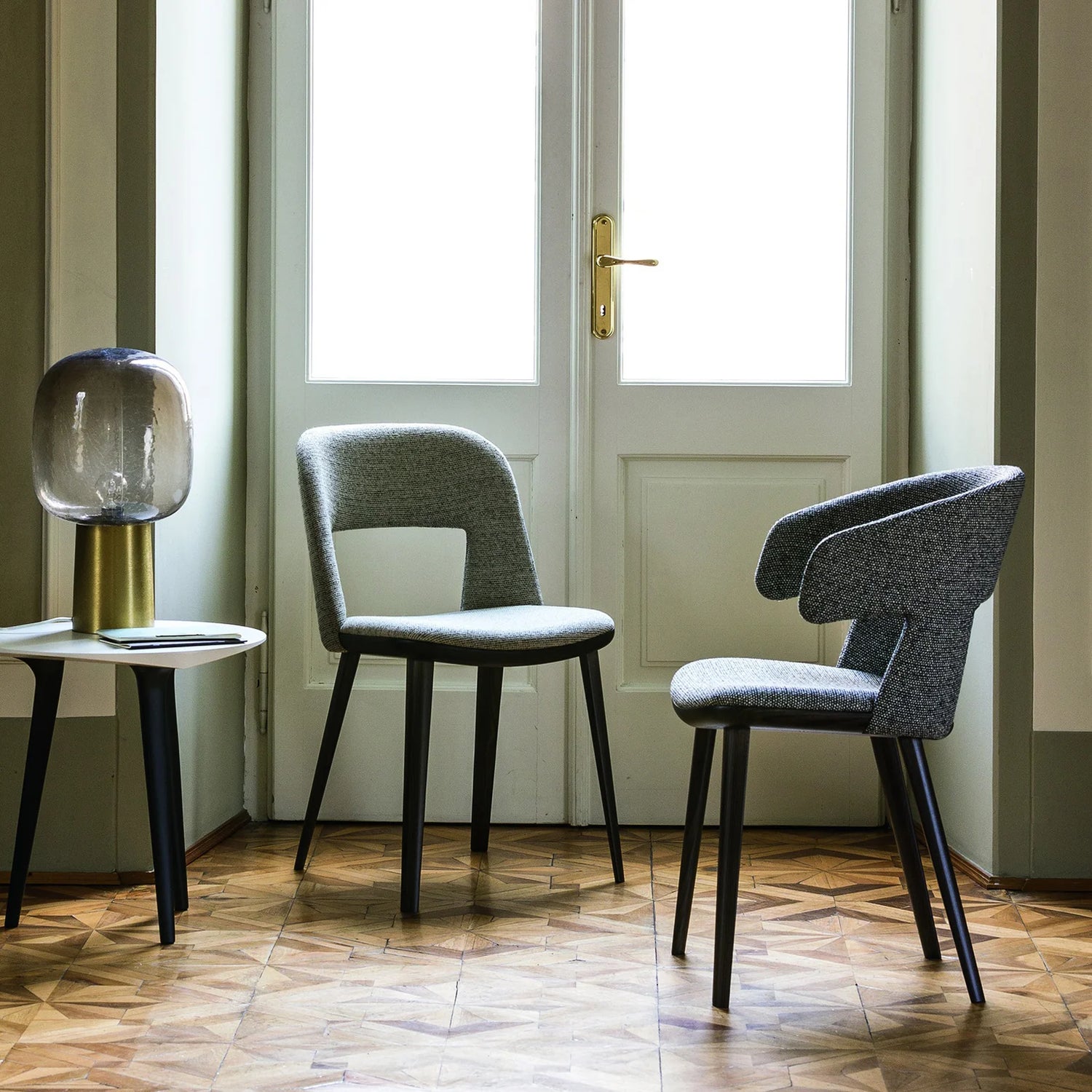 Italian Crafstmanship Meets Versatility
Resource Furniture offers many different styles, colours, and designs to help you find chair options that suit your needs and style perfectly.
Space-efficient Designs: Make the most of your space with made-to-order chairs that fit just right. Many of our barstools and chairs have features that allow them to neatly fit under countertops or tables. Some designs, like our Pocket chairs can be conveniently stored out of sight altogether — making them a perfect choice to pair with a transforming table.
High-quality, Sustainable Materials: Every piece of furniture from Resource is made with only sustainable materials to produce the highest quality products. This allows us to offer the best selection of dining chairs in Canada.