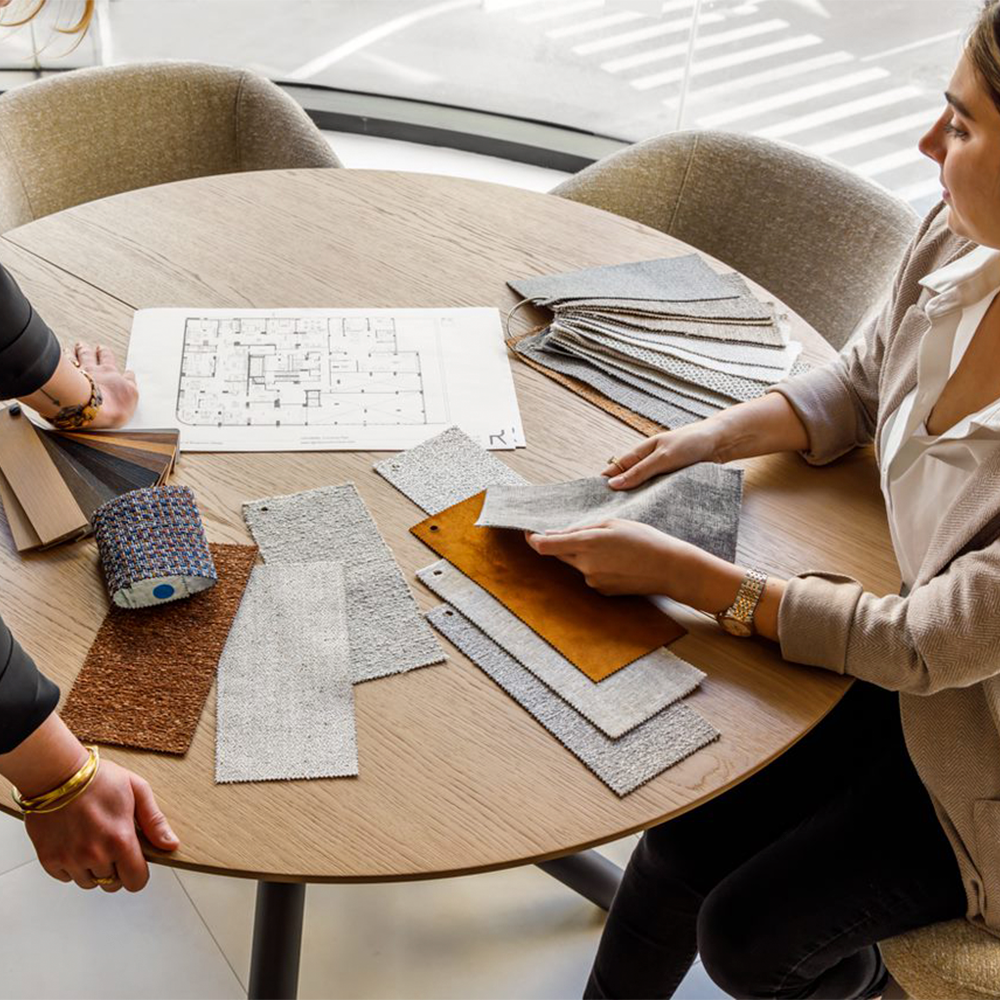 Design Consultation
Embark on your Resource Furniture journey by joining us in one of our showrooms across Canada. After introducing you to our hand-curated collection of space-maximizing furniture, one of our space-planning experts will work with you to determine your needs and design preferences. For initial consultations we encourage you to bring any photos or floorplans to share with your dedicated designer.
If you're not close to a showroom, or prefer to meet virtually, we're happy to accommodate your request.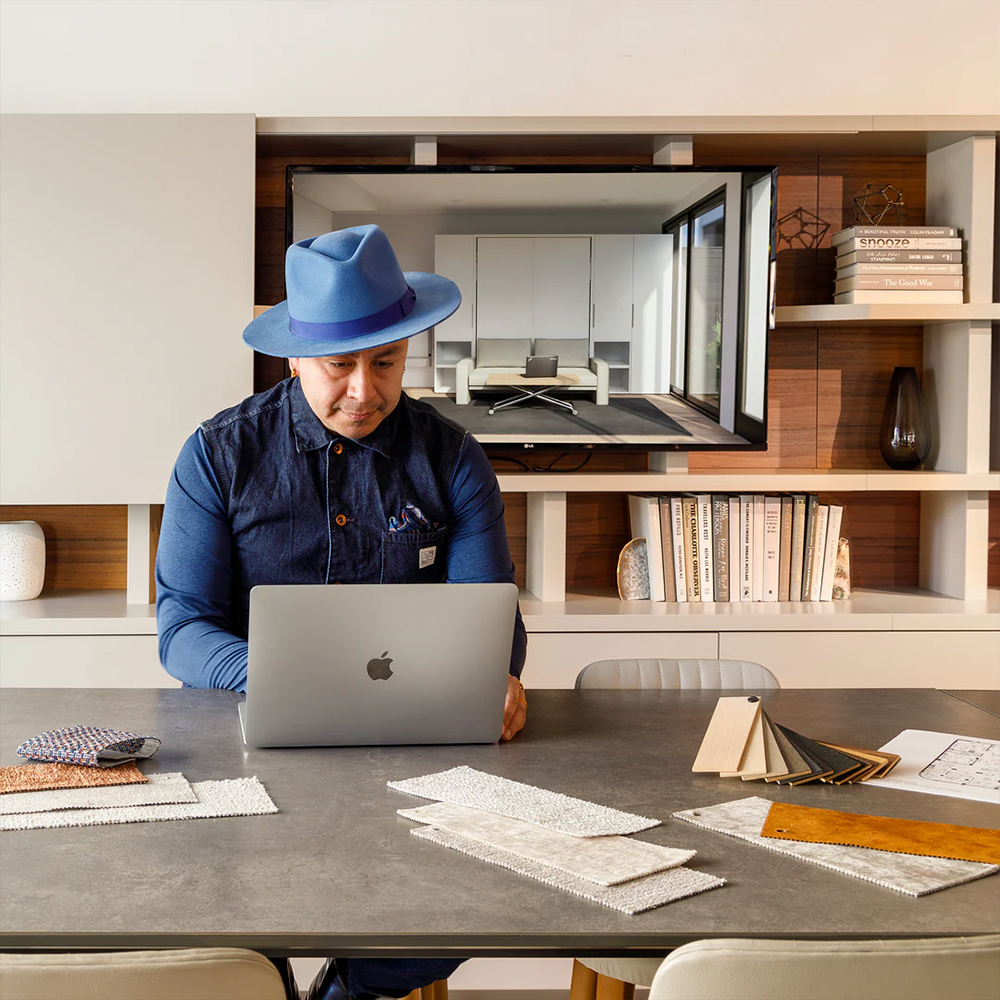 Visualize Your Space in 3D
With most of our furniture being made-to-order, it's important to us that you're confident in your purchasing decision.
After measuring your space, our design experts will present lifelike 3D renderings to allow you to envision the appearance and functionality of the new furniture within your space, and together we'll fine tune the design right down to the finishes and accessories.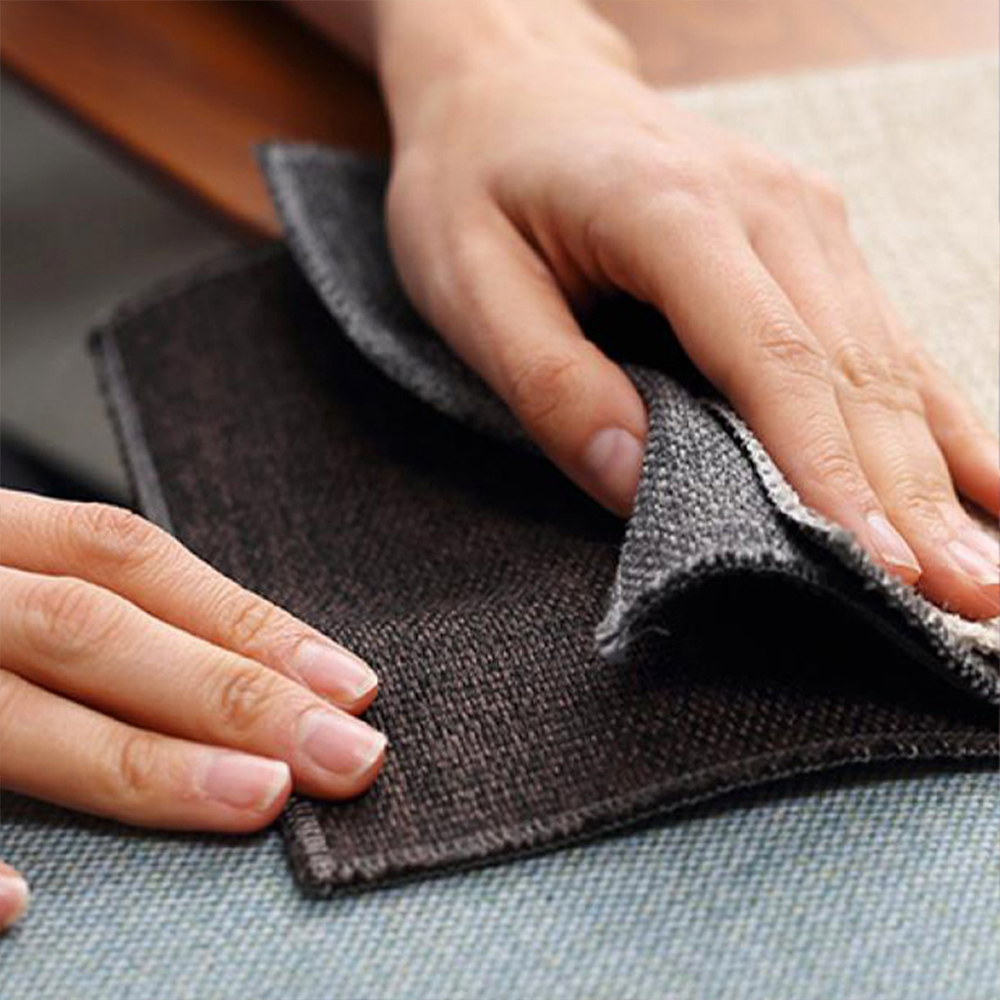 Perfecting the Details
We understand that transforming your space is a process, and we're here to assist you from beginning to end.
With a multitude of options to choose from, finishing touches to your project often come down to the fine details. Each showroom has a team of in-house designers to offer their expert opinion and recommendations when it comes to finalizing your order.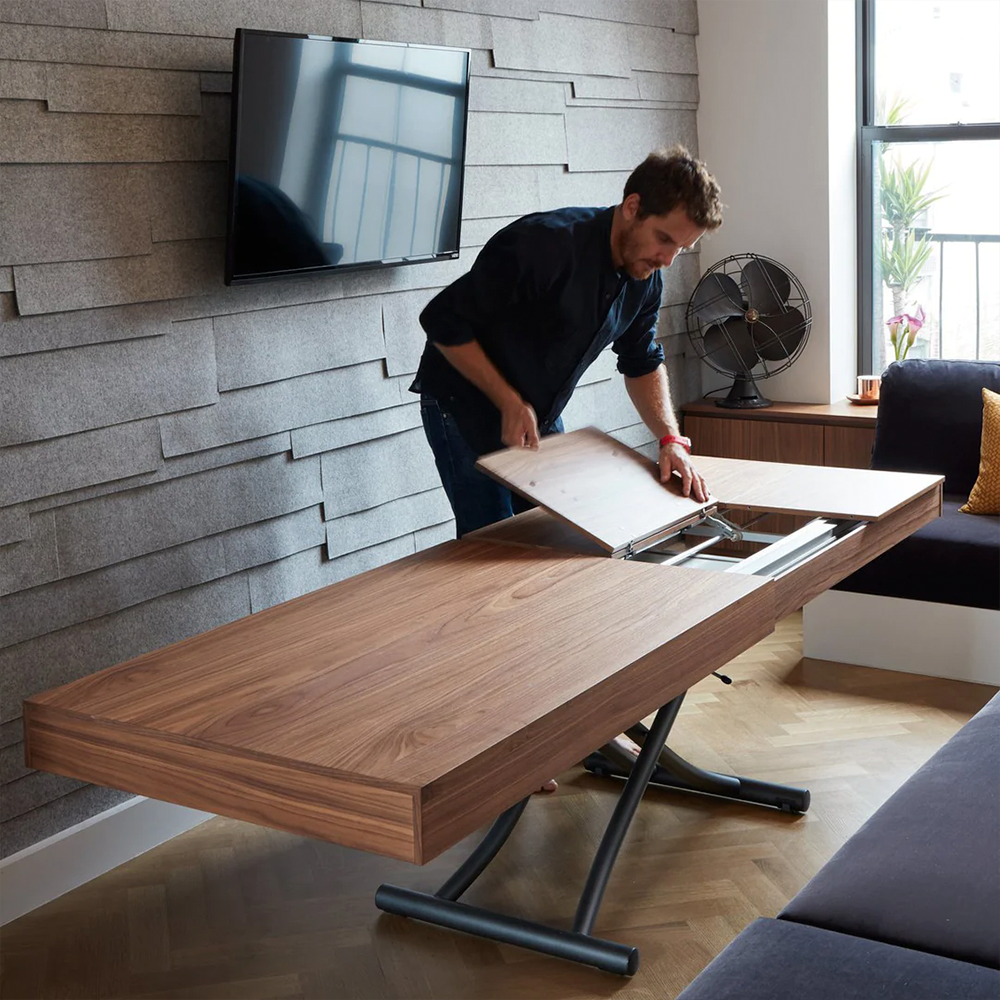 Delivery & Installation
Our service doesn't stop after you've finalized your order. We'll take care of everything including delivery and installation. We only work with white glove delivery services, so you can be assured that your furniture is in the best hands at every step of its journey.
Each showroom also has a team of experienced installers to assist with installation, take down, and service needs.
Ready to start your design journey?
Break free from the confines of traditional space planning and transform your home with Resource Furniture. With a network of nine showrooms across North America, a wealth of design expertise, and 20 years experience as industry leaders, we are the most comprehensive source for cutting-edge living solutions in Canada and the US.
Let us help you uncover the potential of your space and step into a home that is thoughtfully outfitted to reflect your unique needs.