When choosing a coffee table, numerous factors warrant consideration. Often the centrepiece of a living room, a coffee table isn't just a piece of furniture but can be an expression of your distinctive style in an area of the home that is frequently showcased to guests. Extending beyond aesthetic charm, the ideal coffee table fulfils a purpose — perhaps even several. At Resource Furniture, our multifunctional coffee tables seamlessly blend practicality with visual allure, and often liberate space with the functions they can serve.
We offer made-to-order, custom coffee tables, as well as quick shipping options to help you maximize the space your home. Crafted with only premium finishes and sustainably sourced materials, a table from Resource Furniture will be a complement to the home you love.
If you need a coffee table to also function as a full sized dining table, or would like the ability to raise the table to use as a work surface, you're guaranteed to find the right solution for your space in the collection below.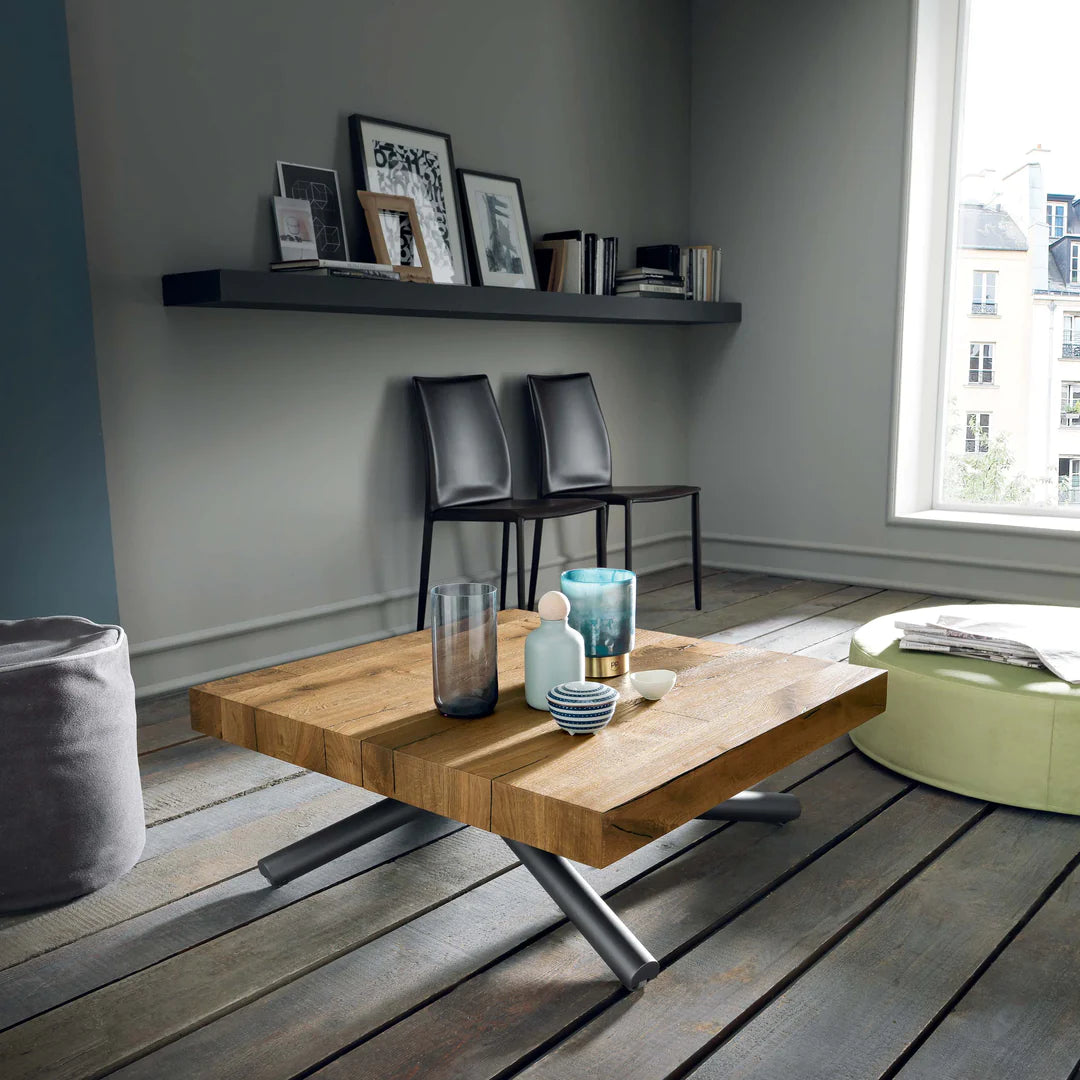 A Living Room Must-Have
Transforming coffee tables are perfect for maximizing your space, but why else should you invest in a Resource Furniture coffee table?
Creating a Modern Aesthetic
Italian design is characterized by superior-quality, timeless design, and functionality — so you can guarantee that a coffee table from Resource Furniture will showcase stylish and forward thinking design features.
Quality and Sustainability
Each piece of adaptable furniture in our collection originates in Italy, crafted with the finest materials for longevity, while green manufacturing processes ensure our commitment to sustainability.
Ultimate Versatility
Transforming tables optimize floor space and serve multiple functions, allowing you to purchase only one table instead of investing in two or three different pieces of furniture.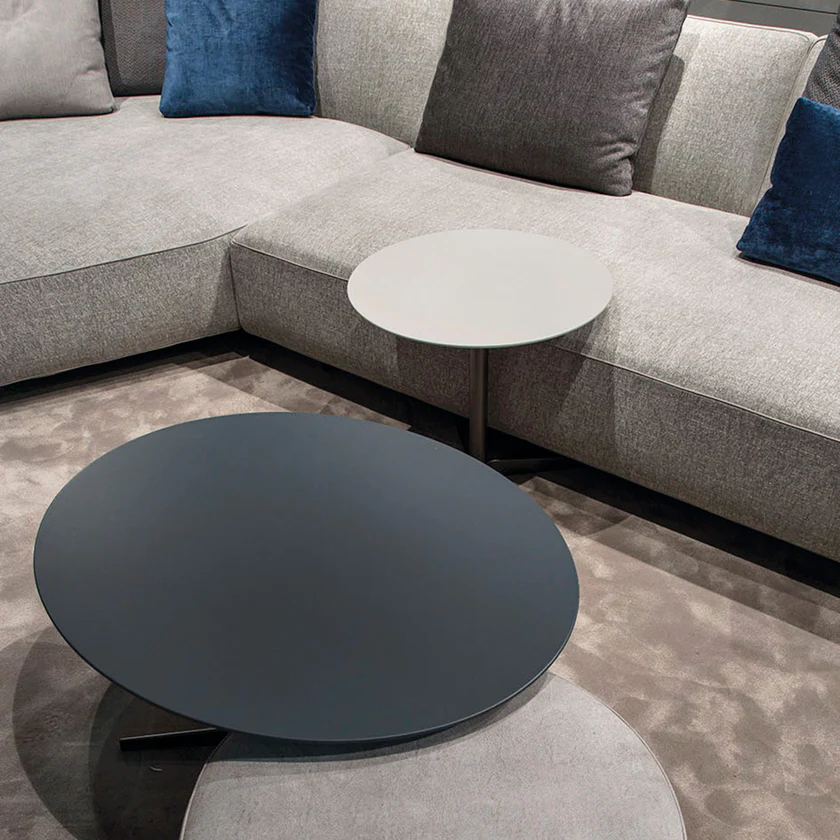 Multifunctional Coffee Tables
Each coffee table in our collection is made to have a dual purpose to maximize your space and fulfill your needs.
Coffee-to-Dining Tables
Coffee tables that transform into dining tables are a favoured option for a living space which is often used at mealtimes too. For example the Brooklyn table transitions from coffee to dining height and can also expand in size using internally stored leaves.
Coffee Tables to Desks
Our collection of height adjustable coffee tables are perfect for those seeking a workspace for tasks as and when needed. The Genie table can be any height from 4" to 29.5" to be used as a work surface whether you're on a sofa, sat on a floor cushion, or are using an office chair.
Coffee, Side, and End Tables
Benefit from the versatility of side and end tables such as the Nuvola collection which function well on their own, and can also be configured together for use as a unique coffee table. Each table is available in various shapes, sizes and base finishes to enhance your living space.