Multi-Functional Dining Tables
Resource Furniture offers a wide selection of premium, handcrafted extendable dining tables to increase your home's flexibility. Multi-functional designs allow for easy transformation from a compact table to a larger surface, perfect for entertaining guests or providing extra room for work or hobbies. We exclusively select elegant European designs, ensuring your dining table matches your unique style.
Whether you're looking to save space or for added versatility, our multi-functional dining tables seamlessly integrate into your existing space and cater to your needs. Explore our collection today and visit a showroom to see our high-quality products in person.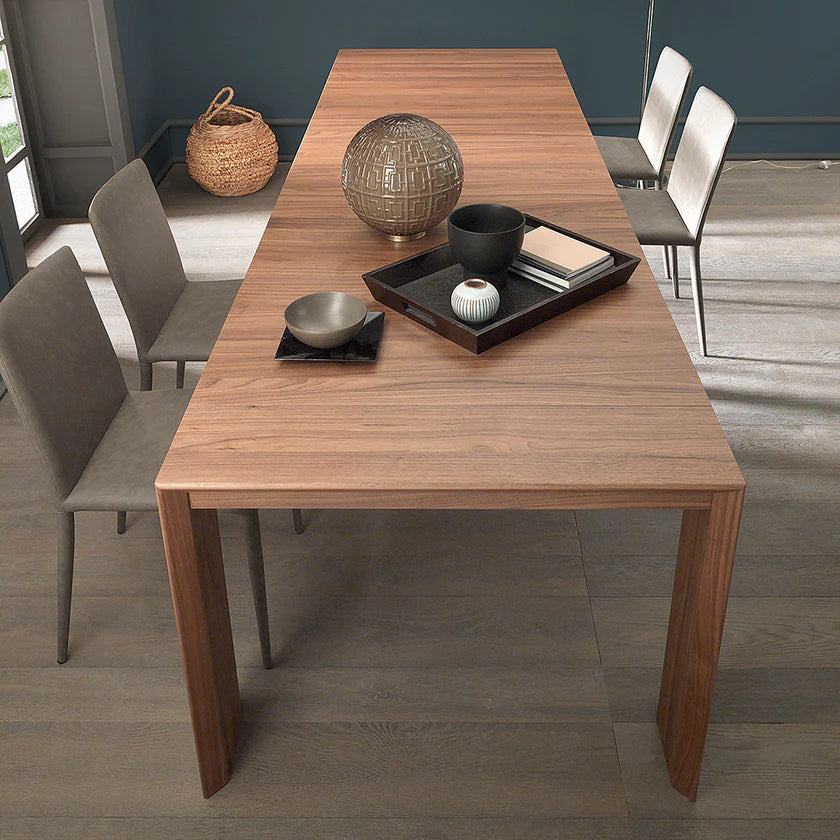 Always Room at the Table
Without the luxury of a formal dining room, how are we to feed hungry friends and relatives in a comfortable environment? The trick is to adapt the space to your needs with furniture that folds, expands, collapses, or otherwise transforms even the tiniest space into a mini banquet hall.
Without a dedicated dining area you'll need to get creative when expecting a crowd. In cases like these a coffee table that converts into a dining table is ideal. The Passo, for instance, is a transforming table with a metal base an hidden wheels featuring two self-storing extension leaves that allow this coffee table to seat a large dinner party.
The Goliath extending console table will impress your guests even if they aren't staying for supper. Its unique telescoping mechanism allows it to glide smoothly to the exact sizeyou need; use one or all five of its additional leaves to accommodate up to ten guests!