At Resource Furniture our collection of transforming console tables is characterized by intuitive designs and fine finishes to create tables that are space-efficient and user-friendly. Each console is made in Italy to guarantee fine quality and durability so that it can be a piece of furniture you use for many years to come.
Whether you're seeking to enhance organization in a small space such as a hallway, or are wanting a small table which can extend to accommodate a large group for holidays and celebrations, we're bound to have an option to suit your needs.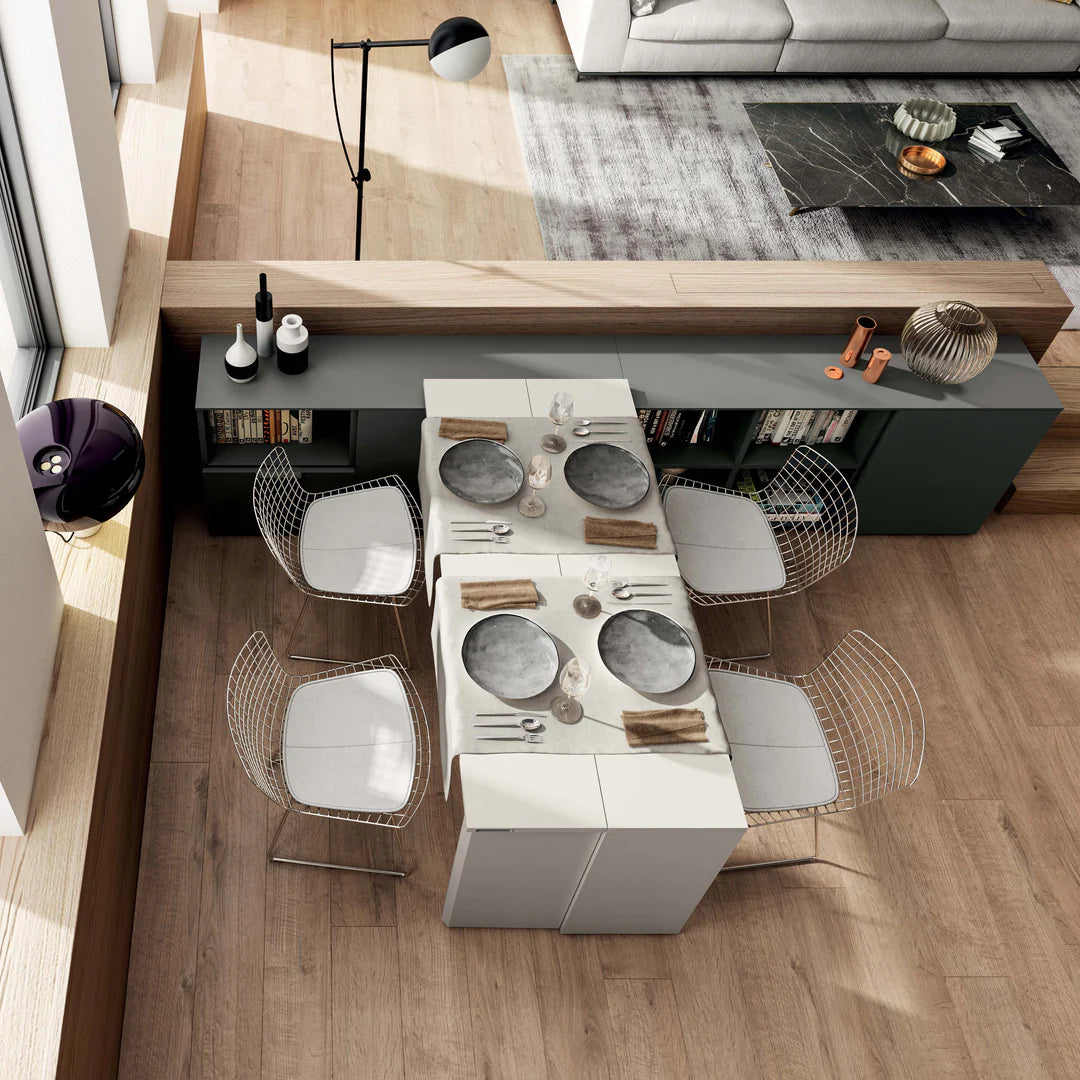 Types of Console Tables
Resource Furniture is proud to offer a selection of console tables that create functional and flexible spaces.
Console-to-Dining
A popular style that often takes people by surprise, a console-to-dining table extends from small side table to seat a larger group when needed. Discover the A3 console and experience how an unsuspecting table can transform to accommodate up to fourteen people for dinner!
Console-to-Desk
A lesser known function of a console table is its ability to transform into desk. One version of this is the Giro desk which sits as a sleek side unit when not in use, and pivots 90 degrees to offer an extended workspace which can seat four people comfortably.